Out of Covid's ashes Sublime Eyes rise with their brand-new EP, From Light unto Darkness.
Heavier, darker, and more melodic than ever. Releasing on 24 February 2023.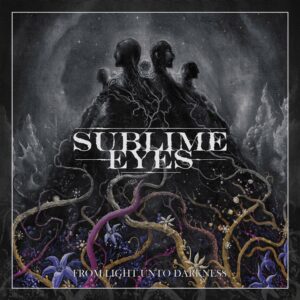 Sublime Eyes are back to conquer all with their thrashy and epic death metal.  The lyrical theme on this EP explores the temptation of evil, and the evil that man do to each other. The journey from the light to darkness. From good to evil.
This EP also marks the first release with drummer, Tommy Utsola, and sadly the last to feature longtime bassist Jørn Helseth. From Light unto Darkness also features some great guest appearances by people from bands we admire and respect. Sublime Eyes can't wait to unleash these songs upon the world.
Band photo by Martin Mirandab
Cover art by Niklas Sundin